SINGLE PLY MEMBRANES
The class of commercial roofing membranes commonly described as "single-ply" are flexible sheets of compounded synthetic materials that are manufactured in a factory to strict quality control requirements.
Single ply roof systems provide strength, flexibility, and long-lasting durability. The inherent advantages of pre-fabricated sheets are the consistency of the quality of the products that are manufactured, the versatility in their attachment methods, and therefore, their broader applicability.
.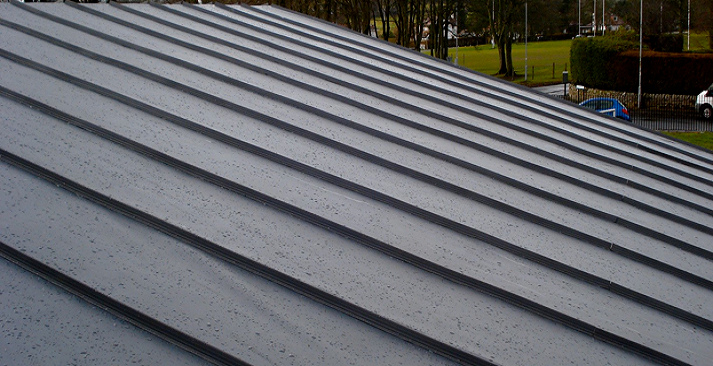 HOW WE CAN HELP
Single ply roofing is often considered the complete roofing system. It consists of strong, durable and flexible sheets created mainly out of synthetic polymer that are sealed at the joints to form a continuous waterproof layer. When combined with insulation and support they form a strong, safe and durable roof system that is virtually maintenance-free. Our roofing contractors are all manufacturer trained to ensure they use the latest products and techniques to the highest standards. And because we are approved by the leading manufacturers as well as ICB, leading organization in the industry, you can be sure of a fully guaranteed roofing solution.
If you would like to know more about single ply roofing systems, please contact us.
WHY CHOOSE US
Delivering first-class results every time, here at Telnik Roofing we are one of the premier names in roof installation and repair in the Aylesbury and surrounding areas. Our team of roofing specialists have over 50 years of experience between them in which time they have gained a broad skill set that ensures they are able to complete work on all kinds of roofs. We work with both domestic and commercial clients, providing us with experience of many different kinds of roofing, from flat roofs through to traditional pitched roofs.
TESTIMONIALS
Hi Nick, I would like to say thanks for the support your company has provided for the school, Can you please pass on my thanks to Pete and his team for the great work that they have done. Customer service at the highest level, once again. Thankyou. SC (Facilities Manager) Bucks School
TESTIMONIAL
Dear Lee, Thanks to you and your team for the great work done on our roof. Its pouring with rain now and we are very glad to have a new fully working gutter! Best wishes, Mrs Wilkinson, Thame.
TESTIMONIAL
Thank you for a fast and effective service. RR (SCHURTER Electronics Limited) Aylesbury